With a Home Equity Line-of-Credit you can access cash whenever you need it.
Your house may be full of cash! Pull the money out of your house and use it to add value to your home's equity.
Home Equity Line-of-Credit - HELOC
No Annual Fee
Credit limits up to 90% of the appraised value (less first mortgage)
Call us Monday - Friday at 734.464.8079
Use our calculators to determine your Home Equity loan payment
Get a Free Quote and Save on Home Owners Insurance
Fixed Rate Closed-End Loans
Credit Limits up to 100% of the appraised value (less first mortgage).
Please contact the Credit Union for details on rates and repayment terms.
Cash Out Mortgage Refinance
All Programs Offer
Low rates
Low or no closing costs
Application & appraisal fees may apply
Easy terms to fit your monthly budget
Minimum limit of $10,000 and maximum of $150,000
Not sure which way to go? Talk with one of our Member Service Representatives today at 800.287.0046, to guide you in the right direction.
Need a Mortgage? You don't have to be the expert, leave that to us.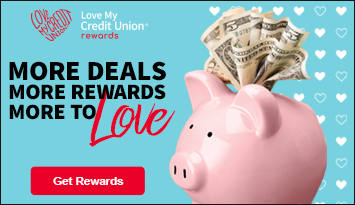 Community Alliance Credit Union NMLS# 719122, is in compliance with the S.A.F.E. Act, has successfully registered our experienced and skilled mortgage loan originators with the Nationwide Mortgage Licensing System & Registry (NMLS)
Application rate varies depending on member's credit qualifications. Credit limit based upon credit qualifications and loan-to-value ratio (up to 90% of fair market value of Michigan primary residence less other liens). Terms are subject to change without notice. Property, title and/or flood insurance, if applicable are required. Lifetime APR will not exceed 18%.
Go to main navigation